Elegant Fountain pen paired with real damascus steel. Stunning pen with tons of character.
Specifications

Style: Fountain Pen
Metal Plating: Rhodium & 22k Gold
Fountain Nib: #6 Jowo Polished 2 toned Steel nib
Body: Damascus
Ink: Standard Fountain Cartridge or Converter
Comes in gift box
Regular price
$995.00 USD
Regular price
Sale price
$995.00 USD
Unit price
per
Sale
Sold out
What is Damascus

What is Damascus you ask?
Da·mas·cus steel, noun, historical noun: Damascus steel


Steel made with a wavy surface pattern produced by hammer-welding strips of steel and iron followed by repeated heating and forging, used chiefly for knife and sword blades.
Such items were often marketed, but not necessarily made, in Damascus during the medieval period.
Can have hundreds even thousands of layers of metal.
If you see other "damascus" pens they are almost always not real. They are a metal fiber and resin made to look like Damascus. This is real hand forged Damascus.

This is an awesome handmade Damascus Fountain Pen.
It features a handmade Damascus Steel body with Rhodium and 22k Gold accents.
This fountain pen comes with a #6 Jowo Polished 2 toned Steel nib.
Comes in a nice gift box.

Share
View full details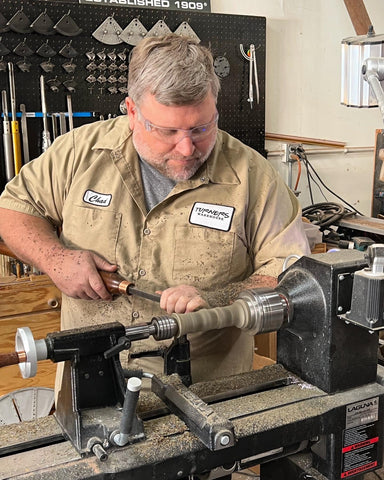 Handmade
Chad has been on the lathe for well over 20 years, first learning to turn in junior high school. In the last 10 years he has specialized in pen turning, resin work, and segmenting, leaving his corporate job in 2013 to sell his art full time, and in 2016 opening Turners Warehouse, a turning supply store in Gilbert, AZ.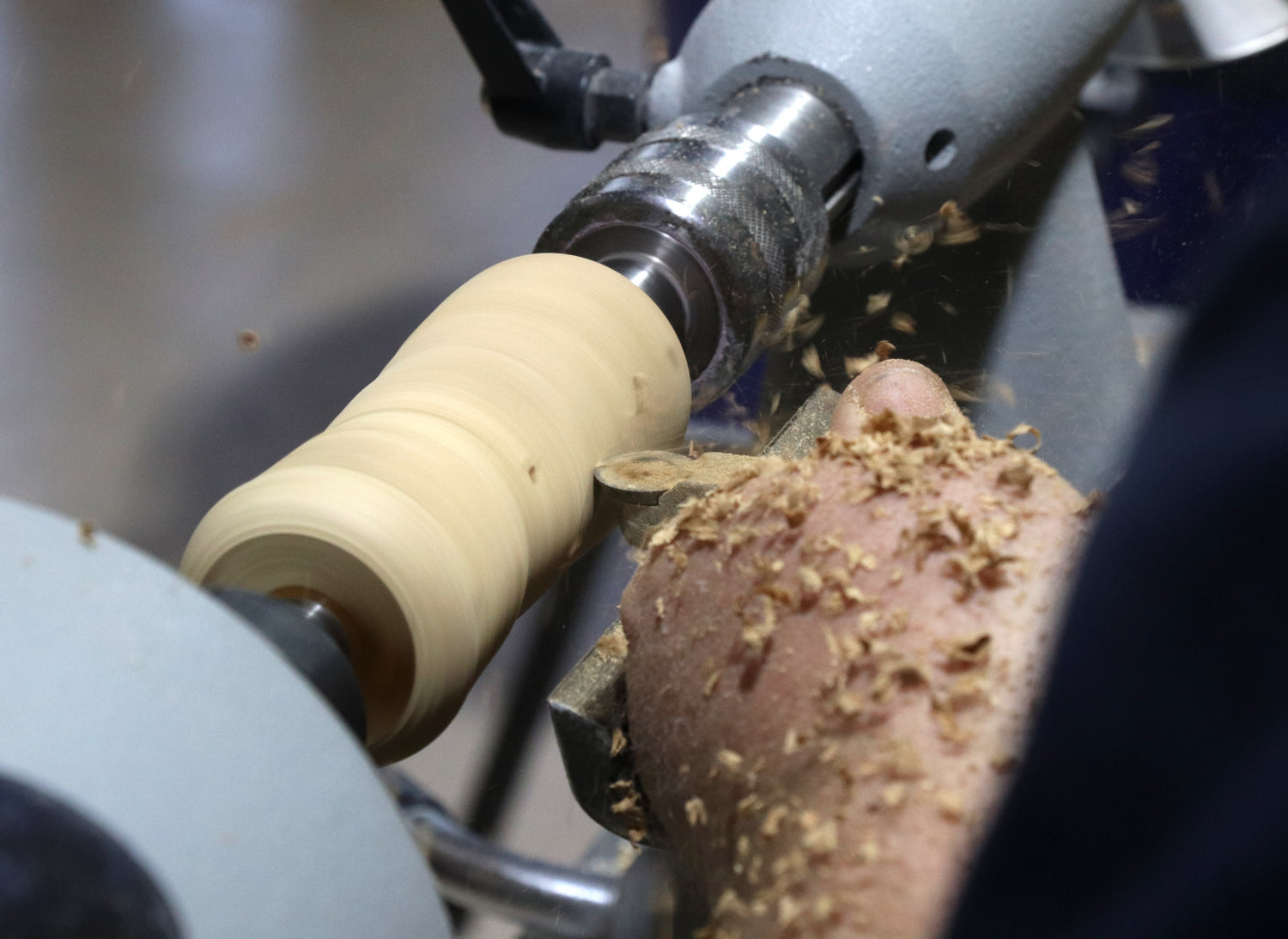 Chad has been featured in Pen World magazine for his watch part pens, has had several local print and tv spots, sells his pens in a local artist collective, and for multiple years has participated in the largest art festival in the western united states.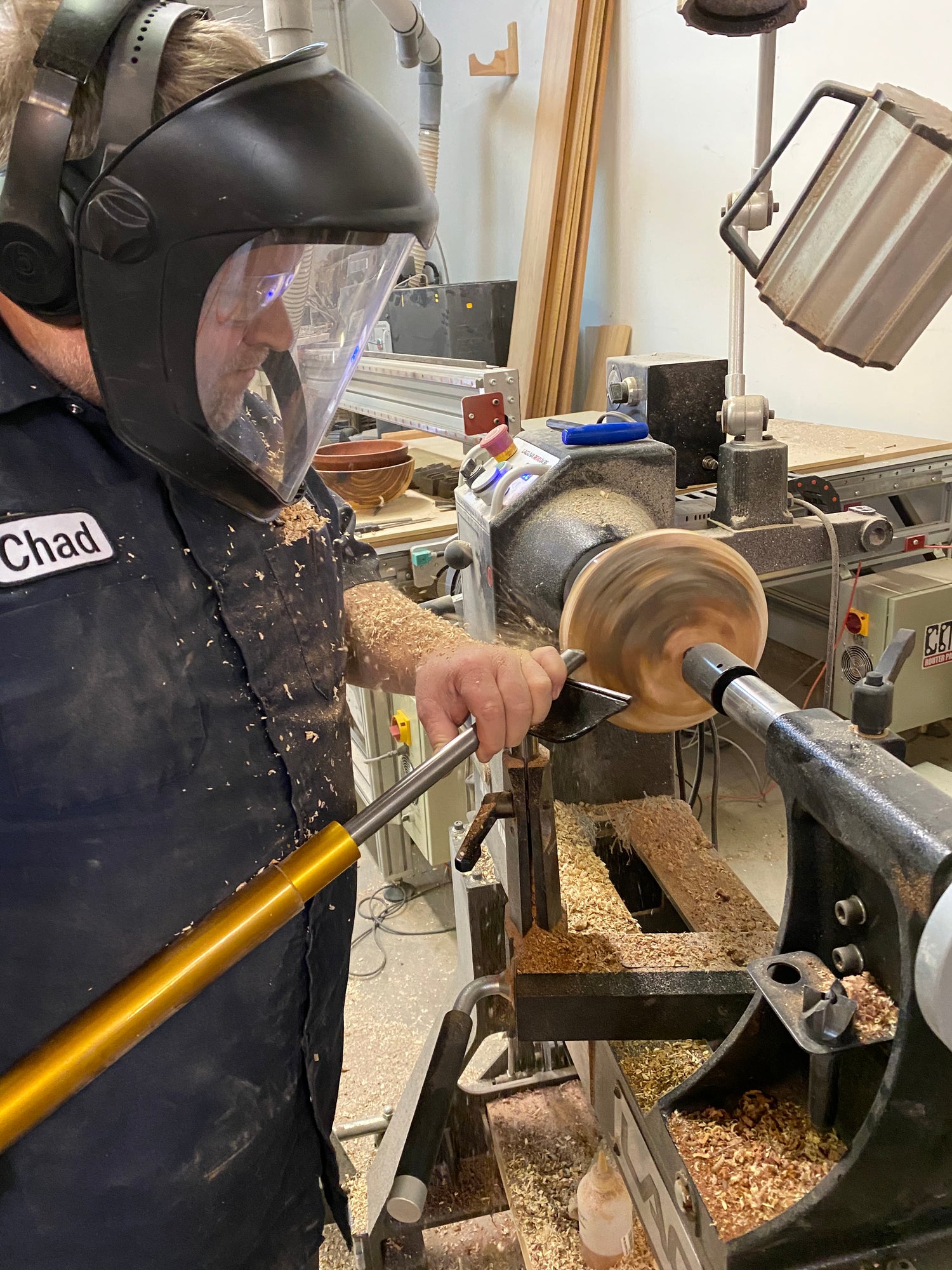 Chad loves to teach about pen making and resin casting and loves to talk shop when he has the time, helping both new and experienced turners while continuing to grow his own skills. He has presented internationally for Record Power teaching about segmenting, and has done lots of local demos and classes. Chad also has a Youtube channel with over 27K subscribers where he posts instructional and maker videos, where he hopes to inspire others to create.